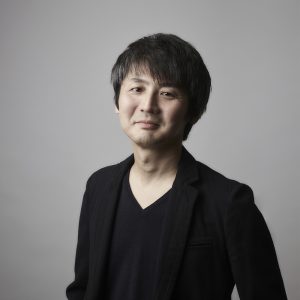 大湊  一章
株式会社イチデザイン 代表 | デザイナー | アートディレクター
JPDA 日本パッケージデザイン協会会員
1973年生まれ。神奈川工科大学卒業、桑沢デザイン研究所卒業。
化粧品メーカーを経て2017年 イチ デザイン設立。(イチは"はじまり" の意味)
これまで多くの商品のパッケージ・形状設計・ブランディングから店頭ツールまで一貫して手がける。
「受け手の気持ちに気づく」「考える」「答えを出す」ことを大切にして"心を動かす力" をプラスすることを心がけている。
日本パッケージデザイン大賞、東京タイプディレクターズクラブ、日本タイポグラフィ年鑑入選。
Kazuaki Ohminato
ichi design inc. President | Designer | Art Director
JPDA Japan Package Design Association member
Born in Kanagawa in 1973. Graduated from the technical associate of Kuwasawa Design Institute after graduated from Kanagawa Institute of Technology.
Spent 12 years at cosmetic manufacturing company, Ichi Design was established in 2017. ('Ichi' means "Beginning" in Japanese.)
We have consistently worked on package, shape design, branding and storefront tools for many products so far.
I am trying to add  "Moving your heart" with the importance of "Imaging the receiver's feelings", "Thinking", and "Answering".
Awarded: Japan Package Design Award, Tokyo Type Directors Club and Nippon Typography Yearbook.